Create your own water adventure out on the bay with our Chiliboats Water Bikes. Completely safe, and no experience necessary. Chiliboats are bikes that if you stop peddling you will not fall off. They are great Fun exercising on water, being the fastest bikes on reaching upto 15 km's an hour.
We're open Wednesday to Sunday, located 25 minutes from Brisbane CBD in picturesque Raby Bay Foreshore Park on Masthead Drive. There's plenty of free parking available, and we're just a 10 minute stroll from Cleveland Train Station.
Our Chiliboat Water Bike hire includes:
Chiliboat Water Bike

Life -Jacket
What to bring:
What to expect:
Sandy Beaches

BBQ & Toilet Facilities

Turtles, Dolphins & Dugongs

Classy boats & yachts heading out across Moreton Bay

Friendly and experienced crew ready to help
Crew Tip: Get out early for the best conditions!
Photo Gallery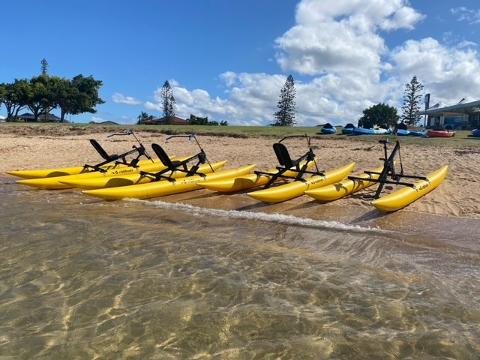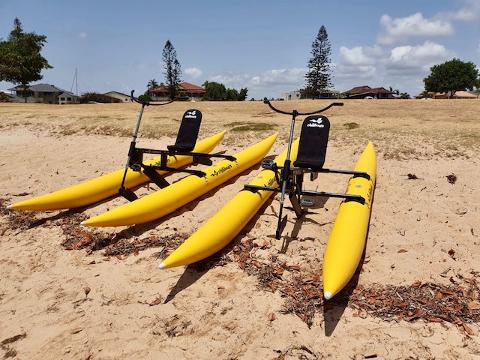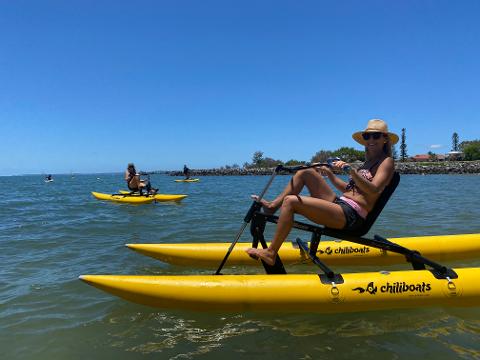 Location
First Beach, Raby Bay Foreshore Park, Masthead Drive, Cleveland Qld
Get Directions