? Highlights of our Stand-Up Paddle Tours: ?
1️⃣ Explore Scenic Waterways: Embark on a picturesque journey through stunning waterways that will leave you in awe. Paddle along serene lakes, meandering rivers, or breathtaking coastal areas, all while enjoying the tranquility of nature.
2️⃣ Expert Guides: Our experienced and knowledgeable guides will accompany you every step of the way, ensuring your safety and enhancing your adventure. They'll share fascinating insights about the area, its wildlife, and the sport of stand-up paddle boarding.
3️⃣ Suitable for All Skill Levels: Whether you're a seasoned pro or a beginner, our tours are designed to accommodate everyone. Our guides will provide paddle boarding tips and techniques, making it easy for beginners to get the hang of it while challenging the more experienced paddlers.
4️⃣ Wildlife Encounters: Get up close and personal with incredible wildlife as you glide through the water. From graceful birds soaring above to curious marine creatures swimming beneath, each tour promises unforgettable encounters with nature.
5️⃣ Fun and Fitness: Stand-up paddle boarding is not only a fantastic way to immerse yourself in nature but also a great full-body workout. Engage your core, improve your balance, and enjoy the refreshing exercise while surrounded by breathtaking scenery.
Photo Gallery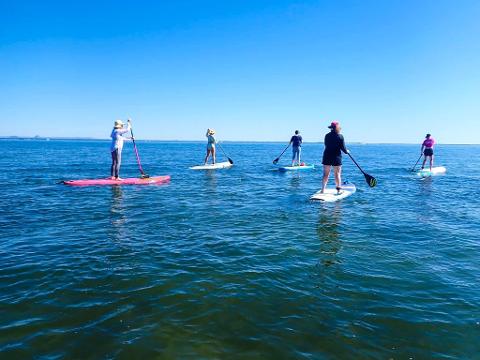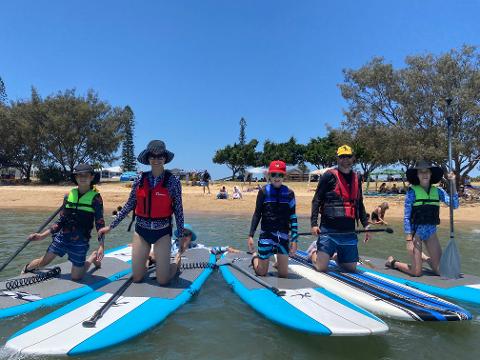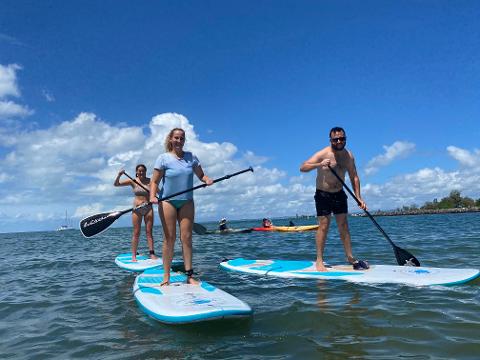 Location
First Beach Foreshore Park, Masthead Drive, Cleveland Qld
Get Directions